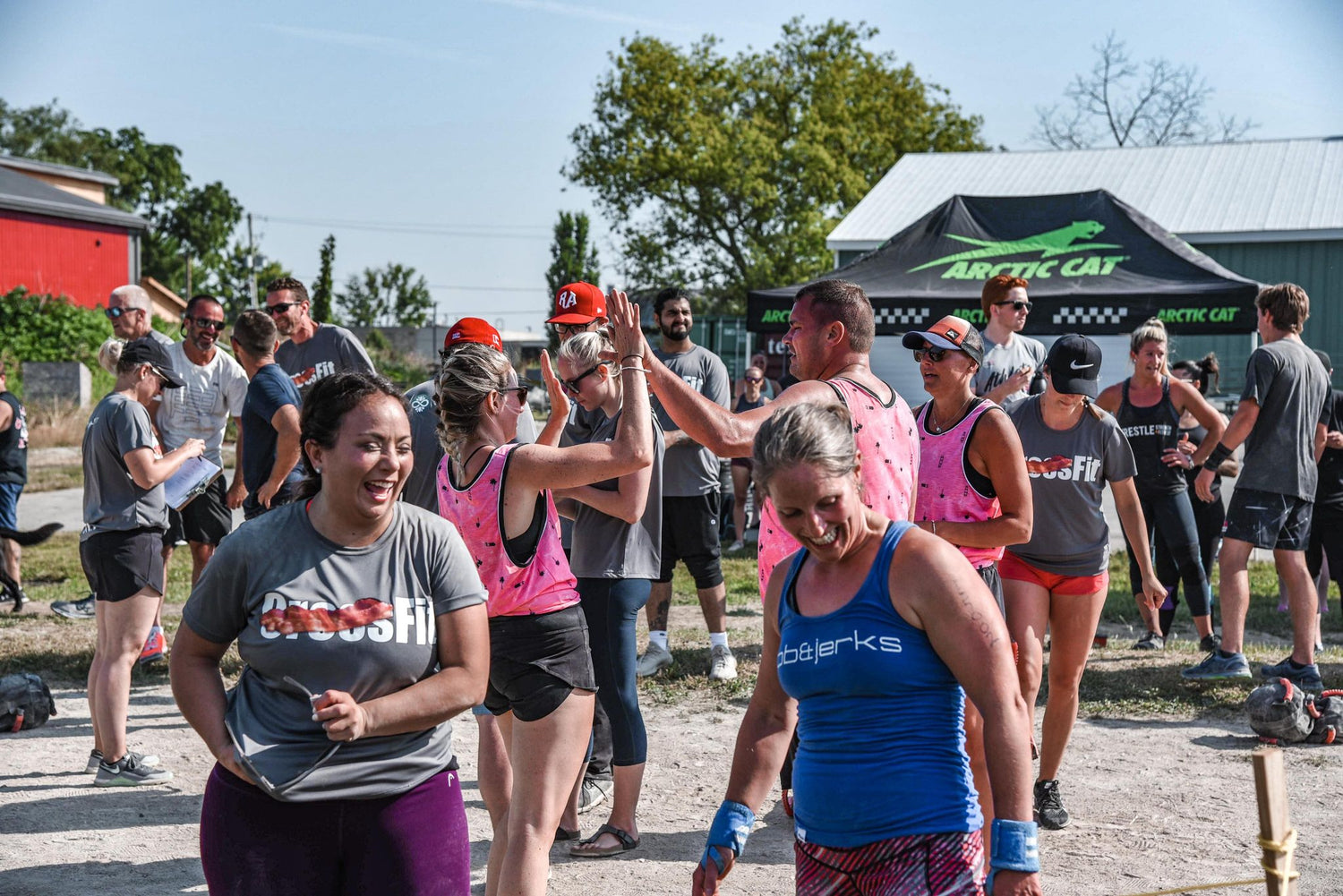 Try our Classes Free for 7 Days
Lucan Ontario's hub for health & fitness.
Youth, teen, adult and senior classes, personal training and more.
Get Started
Achieve your Fitness Goals in a Supportive, Inclusive Environment
Our members represent a diverse community of men and women who want a supportive, inclusive setting to safely reach their fitness milestones.
How do we do this? As a micro gym, our class sizes are capped at 12 members. This gives our coaches the ability to provide premium service at every membership level.
You can count on our team of experienced, professional instructors to provide thorough assistance and direction in every class you attend. We are always available before and after class to discuss your individual needs and goals, and help you identify your next step. Whether you're just starting out or ready for something new, let us set you up for success.
What Our Clients Say
Andrew M.

"Service, availability, knowledge, eagerness to help, available to push, equipment appears to be clean and in good working order, great location"

Michelle R.

"Staff is knowledgeable, outgoing, workouts well planned, upbeat the whole time."

Read More Testimonials
WholeFit Clothes
Short Sleeve T-Shirt Lucan Irish Barbell Club
Regular price
Sale price
$35.00 CAD
Unit price
per
Sale
Sold out
View full details
Locally Owned & Operated
WholeFit is a health & fitness facility in Lucan, Ontario servicing 200+ members from surrounding communities. With both in-person and at-home options, our members represent all ages and stages of fitness.

WholeFit Services
• knowledgeable and skilled personal trainers available for one-on-one training
• group fitness classes for all skill levels - including individuals with limited mobility, and seniors
• youth and specialty programs
• nutrition coaching

Learn how to progress your workouts safely, build strength through progressive overload, and reduce pain from imbalances in the body, all while developing lifelong healthy habits. Contact us today
We've Moved!
We're pumped about our new location at 6244 William St. in Lucan, Ontario! Schedule a free tour by filling out our contact form.
Book a Tour